DUBAI RUN
ACCESS THE 28-DAY TRAINING PROGRAMME
Dubai Fitness Challenge is all about finding solutions to fuel your fitness lifestyle or to help you start building one. To support aspiring runners, we have chosen six of the top trainers in the city for you. Over the 28-day programme, you can access workout tips, training plans and more!
These diverse coaches have been handpicked as some of the city's top fitness gurus. From running marathons and being the 'firsts' in many categories, they've broken barriers and set records of their own.
Divided into distances of 2km, 5km and 10km, they are here to give you their support and mentor you in putting your best foot forward.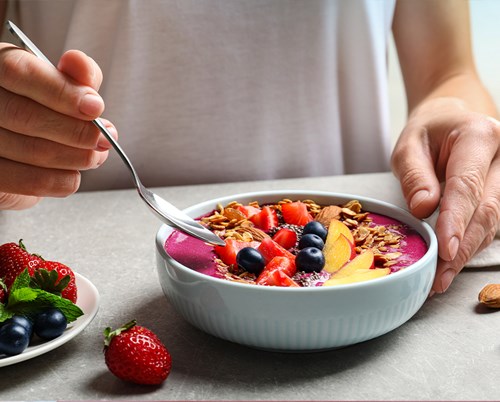 Get to know them:
Abdullah Al Shehhi - Under Armour

An Emirati athlete, having raced 14 half marathons and 7 full marathons, an Under Armour ambassador Abdullah is well-versed in the journey of body transformation. If you are a family looking to enter and motivate each other, he would be your best choice.

Lolla Kaddoura - Asics

With a masters degree in sports sciences, this proud mum of one is an ASICS Ambassador and multiple time Spartan winner, amongst many other feats. The ideal coach if you are a mom and she can even get the little ones to enjoy some exercise too.

Lee Ryan - Adidas

A Dubai-based Adidas endurance athlete, marathon runner, and five-time Guinness World Record holder. This personal trainer is suited to everyone - age, ability, flexibility doesn't matter. As long as you have the willpower, he is your man.

Luke Mathews - Puma

Luke is a Puma ambassador, a highly experienced triathlon coach and multiple Ironman World Championship qualifier, this 'Boy Wonder' has an infectious zest for life. If you are keen on a future in endurance sports and triathlons, Luke will be the best one to guide you.

Manal Rostom - Nike

This Dubai-based athlete, mountaineer, Nike Running Ambassador and women's rights activist is a trailblazer and an inspiration to many young women. For any women looking for a strong coach or long distance runners looking to sharpen their skills, select Manal as your coach.

Luke Gaffney - Nike

A Nike trainer and fitness coach, Luke has more than 10 years' experience working in fitness and nutrition, currently based at popular Crank Dubai. Your ability, weight or skillset doesn't matter to him, as long as you are in it to win it, he is there to support you through.
- Register here and select your distance coach of choice

- You get to participate in a new workout programme released every week

- Join your coach's 30-minute weekly webinar and ask them any questions you might have – don't be shy!

- Each week, your coach will send you an in-depth 7-day running programme, complete with training tips, tricks and a detailed nutrition plan

- Inspire others by tagging and sharing your training using the #DubaiRun – this way we can celebrate your journey too!
TRAIN WITH THE BEST
Some of Dubai's top trainers offer their coaching tips for running a range of distances.